Let's get right into it. Here are the five events I'm most excited for this week:
COMEDY: JFL 42


It might not hold as much weight as the Just For Laughs festival in Montreal, but JFL 42 is quickly building steam as the comedy event of the year here in Toronto. This year's headliners include Lena Dunham, Seth Meyers, Nick Offerman, Amy Schumer, Wanda Sykes, and Joe Rogan. The 42 other acts are just as strong. Definitely the best way to spend your week.
Where: Various venues across the city
When: September 18th - 27th
MUSIC: The Black Keys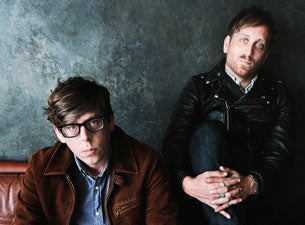 While the rest of the city is sleeping, everyone at this show is going to be having their ears rocked off. There is still time to get tickets if you hurry! There is never a good excuse to miss these guys do their thing live.

Where: Air Canada Centre
When: September 16th, 8pm
FOOD & DRINK: Toronto Beer Week


Toronto's love affair with craft beer continues all week long. Get your fix around the city during the 5th annual celebration of our love of a good brew. Pub Crawls, Brewmaster Dinners, Scavenger Hunts and more are all part of the fun taking place at your local bars this week.
Where: Participating venues around the city
When: Until September 20th
CELEBRATION: Canada's Walk of Fame


Burton Cummings, Matthew Good, Jay Baruchel and Dean Brody take over Massey Hall this weekend for Canada's Walk of Fame Festival - to celebrate this years new inductees including Rachel McAdams, Ryan Reynolds, The Band, Jeff Healey and more.
Where: Massey Hall
When: September 18 - 20th, 8pm
FESTIVAL: Junction Music Festival


The Junction is quickly taking over Queen West and Kensington Market's place as the coolest neighborhood in Toronto. This festival is just further proof. Local musicians take over 5 stages during this open air, all ages event to celebrate the neighborhood that hasn't yet been destroyed by condos. The Sadies, The Beauties and Teenage Kicks are all must see acts taking the stage this weekend.
Where: Various venues in the Junction
When: September 20th, all day event