Sometimes in life, words are not powerful enough to express your real feelings. Whether you are telling you bff about some extra juicy gossip or reacting to some Internet troll, GIFs can sometimes be the best communication tool. We're no even exaggerating. We swear.
We scoured the web for you to find the best Celebrity reaction GIFs that you can use in any situation.
First up our our list is Jess, Zooey Deschanel's character in New Girl. She is the go-to for any 'girl' issue. She has our back for everything.

Also from the same show, Schmidt, Max Greenfield's character, is super relatable. He has lots of feels and sass. That definitely comes in handy.

(we're all guilty of this one, and now you have a GIF for it)
Tyra Banks, over all the ANTM seasons, has just been an endless source of GIFS. First off, she is extremely expressive and second she has said some pretty funny things.

(Props if you actually send this to someone named Tiffany)
*yaaaaaaawn*
We love Jonah Hill. He is funny and witty and happens to have a pretty large GIF collection that can express all range of emotions! These are our top three faves.

(Much feelin, such anger)
The whole cast of Parks and Recreation is an endless GIFs mine, but Leslie Knope, Amy Poehler's character, has the best ones. Girl is our cosmic twin.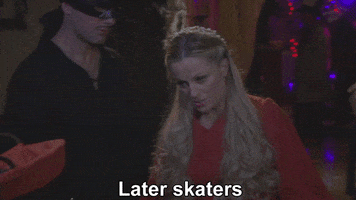 (Y'all should feel fierce and beautiful)
Last but not least, Internet's favorite, Jennifer Lawrence had to be in our list. Pretty much anything she does is GIF-able, but mostly super relatable.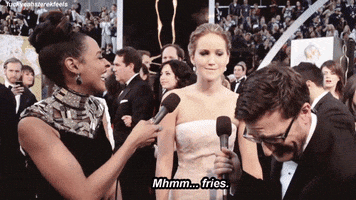 (We love this one, it could either mean you want to go somewhere OR that you just want to GTFO)
Oh celebs, they are just like us!